Founder Alexander Grimme
After attending the commercial academy and a logistics job at Flughafen Wien AG, he joined jag-point in 1996 as sales and marketing manager, at that time still a company specialising in wedding services and rental of classic cars. With him, a completely new line of business was started here.
In addition to the original core business, a customer network of companies and agencies was built up, for which over 150 events and rallies were created and realised in 17 years. In the process, the company was able to use its own fleet of over 60 vehicles. In addition, jag-point traded in classic cars and sports cars and also established itself as the largest classic car rental company for individual customers in Europe.
While working, he completed a two-year training course at the ESB Academy, graduating as a "Diplom Event Manager".
Then came the idea of the Classic Car Club, where many wonderful gourmet rallies in Austria and neighbouring countries were completely realised with high-quality, limited members. In 2005, the in-house Classic Event Center with over 2,500 m2 of event space was ready and many creative events took place in these historic halls.
At the start at Hertz International in 2014 in Austria, the world's first newly branded Hertz Classic classic car rental started and was equipped with a completely "new" classic car fleet for this area. Here, as manager and division head, he developed the entire division independently from the start. In addition to the classic car rental, far more than 100 vehicle events were planned and carried out throughout Europe, not only with classic cars, but later also with sports cars and electric vehicles.
With 25 years of experience, it was possible to create something completely new with the beginning of independence to the long-standing event business and with the use of the pandemic lockdown and a lot of creative time, "automotive experience" was developed with long-standing friends, customers and experts and discussed with the future partners who would like to support it and help implement it in the future.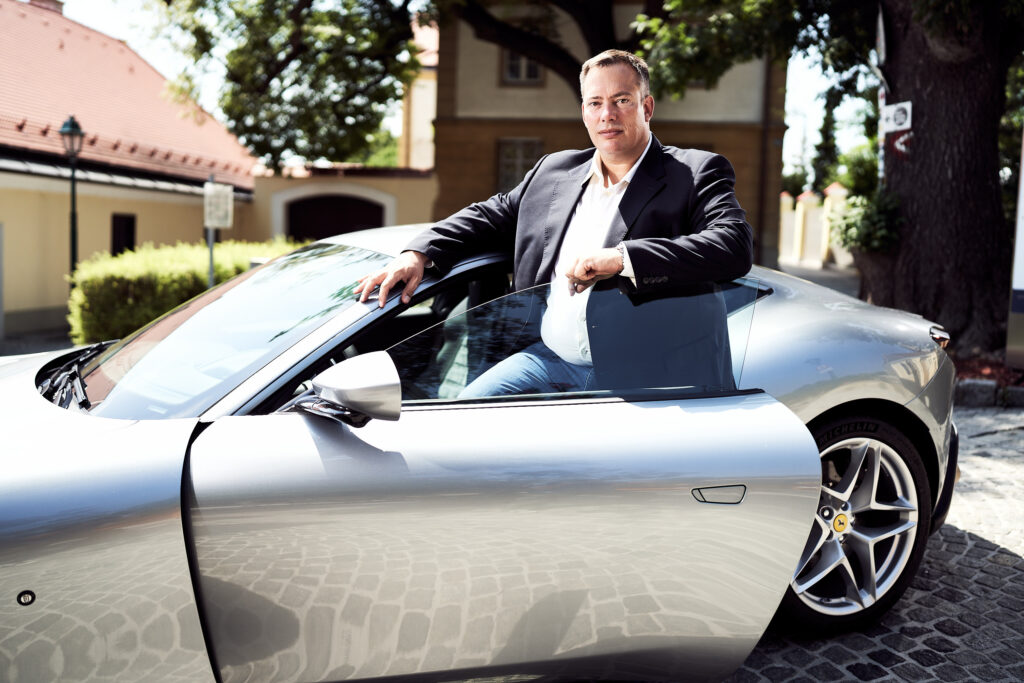 Partner Mag. Peter Kernmayer
After graduating from the commercial academy, he began his career at ESSO Austria AG, completing a business degree while working. After ten years, he moved to Beiersdorf in London. After a brief move to the publishing industry, he was headhunted to Tesa, first as Sales Manager for seven countries, and finally as Managing Director Austria, a total of 21 years.
In 2004, he simultaneously founded Anchrima Consulting GmbH for investments and shareholdings, which today holds shares in KSP Beteiligungs GmbH, MKO GmbH and Zinsjäger KG.
After leaving Tesa in 2011, he took over the companies SSA Europe and the subsidiary Pana Foamtec until leaving the group in 2018.
In addition to his valuable experience from over 45 years of entrepreneurship, Peter Kernmayer brings financial stability and thus security for growth opportunities.